The first-ever Cult Classic SD which took place last Friday was amazing!
Days later, San Diego is still buzzing w/ positive energy generated from Friday nite's fun.
The event went off w/out a hitch; very well organized and attended.
The raffle was a huge success! Over $1,200 were raised from raffle tickets! Wow! There could not have been a better conclusion to the nite--all the money needed for Atip's Memorial ($600 for Encroachment Removal Permit & approximately $600 for custom bike rack) was raised in one evening!
Thank you to everyone who bought raffle tickets. Thank you to Leader Frames for donating the frame for the cause. And thank you to all the other awesome sponsors who were also incredibly generous in their donations.
We will keep readers updated on the step-by-step planning process required for the legal installation of Atip's Memorial, which will be in the shape of a customized road-bike shaped bike rack (read previous blogs for further details). If the City of SD Engineering Department approves our Public Improvement Project plan, and respects the motions of the San Diego County Bicycle Coalition and the North Park Planning Sub-committee and (full) Committee, then the rack will be installed!
We've already come along way w/ this project. Just a few more loops to jump through before the plan is formally presented.
Look for updates in the near future, in regards to this matter.
Here are some pics of the evening which were taken by Matt Lingo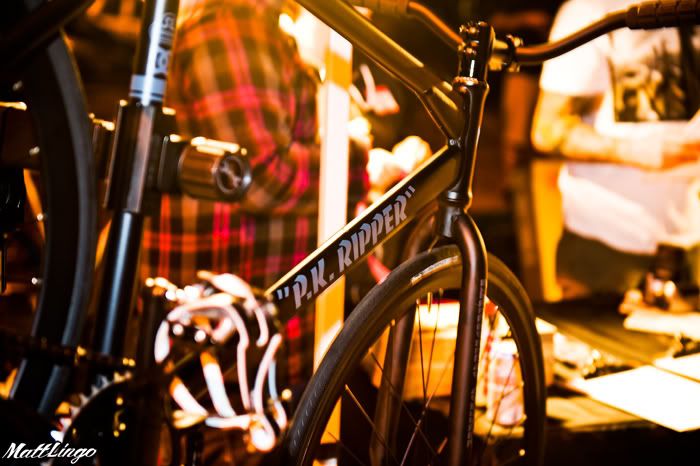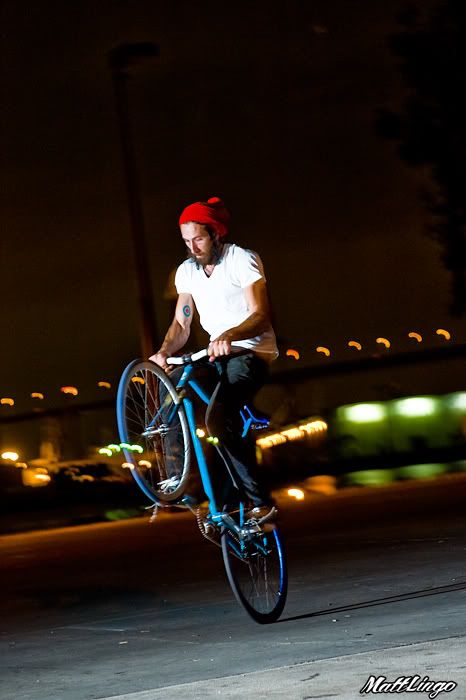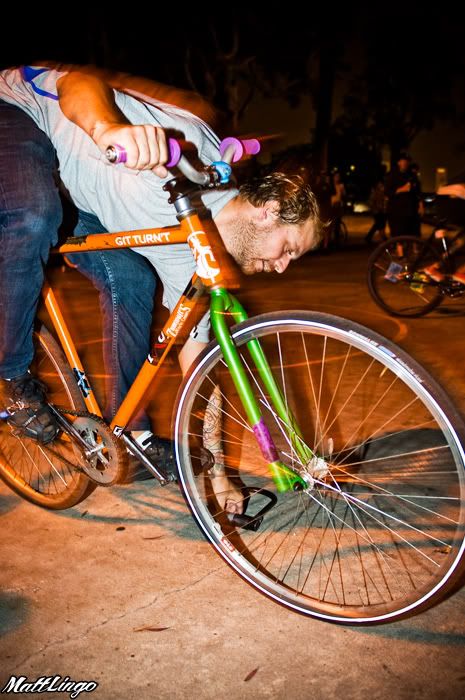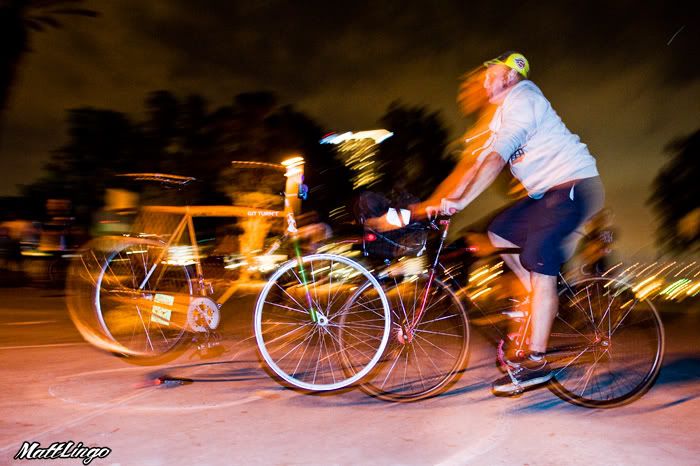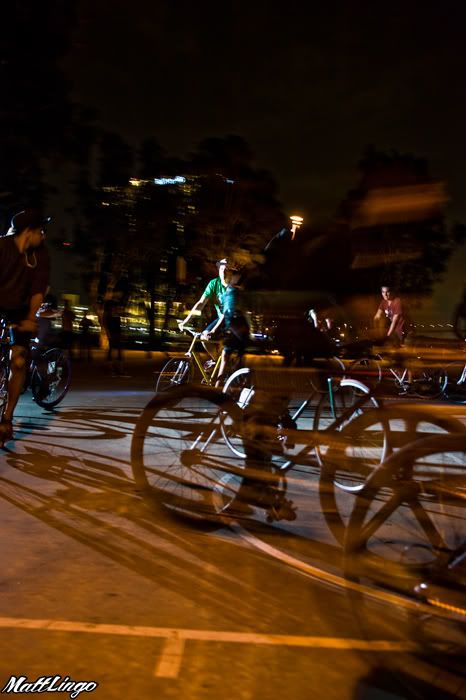 Players picked up points for how well they finished in each of six categories--1 minute freestyle, footdown, trackstand twister, u-lock pick up, sprint races, and best trick.
Congrats to Isaac for coming in first overall and for winning the PK Ripper bike, as a result!
Congrats to Joe Kelley for coming in second. Enjoy the messenger bag. Thanks for your witty Texas-style indie-rap freestyle flows at the afterparties.
Congrats to Marcus for coming in fourth! You threw down well in every event and you made Chula Vista and South Bay proud!
Out of all the games, I had most fun playing footdown. S'pose I'm a footdown kinda guy. I ended up coming in 4th in footdown which I'm pretty stoked about. The other comp I placed in Top 5 for was sprint races. Here, I came in 5th! I'll take it.
Trackstand Twister easily takes the prize for 'most innovative' and 'fun to watch' comp.
The entire evening was a blast, full of laughing, excitement, and good times.
Big ups to Dan Arel, SD Fixed, and all the kids involved w/ putting on this incredible event. The positive energy is flowing. Let's run err ride with it.